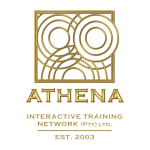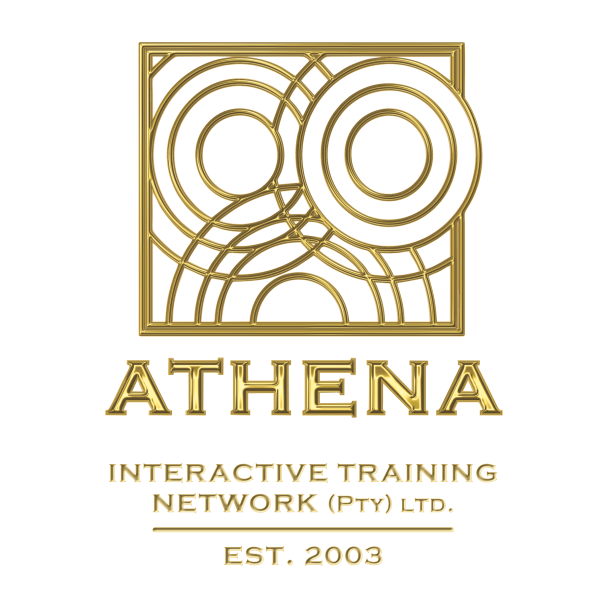 Accredited Skills Development interventions
Persons With Disabilities
B-BBEE Consulting Services
Transformation & Diversity interventions

ATHENA – Interactive Training Network provides:
Comprehensive education, training and development programmes based on SAQA registered qualifications that are internationally recognised. · Efficient mobile (local and on-site), customised interventions including qualifications, learnerships, skills programmes and workshops. · Full recruitment, implementation, management, facilitation, assessment and moderation expertise of learnerships, both for employed (18.1) and unemployed (18.2) individuals. · Strategic empowerment workshops to train the corporate-elected committees responsible for Employment Equity, Skills Development, Occupational Health and Safety and BBBEE compliance. · An external Enterprise Development and Supplier Development Unit to assist public and private entities in complying with the amended BBBEE Act. · An external Socio-Economic Development Unit to assist public and private entities in their compliance with the amended B-BBEE Act. · An external Skills Development Facilitator (SDF) function to assist companies with their skills development planning and needs.

OUR BUSINESS COMPETITIVENESS
ATHENA – Interactive Training Network is a step above other institutions in the Education Training and Development sector for the following reasons: Our service is fully mobile so we can comfortably access all training sites – nationally and throughout Africa – whether they're in urban, rural or deep-rural areas, ensuring a unified strategy throughout the company. · We develop all our material in-house, so training can easily be adjusted to specific site, branch, department or office requirements. · All our learner manuals are printed in-house so we don't have to rely on external suppliers. · We have had numerous successes with learnerships in urban, rural and deep-rural contexts. · We have a history of succeeding with the recruitment, training and placement of persons with disabilities into the mainstream economy of our country. · Our learners are specifically sought out by industry, not just for their skills, but also for their positive attitude and work ethic. · We have national recognition from the South African Government as being a model of excellence that's worth emulating · We have international recognition from the United Nations' Zero Project as one of 54 models of innovation and excellence worldwide which create opportunities for Persons With Disabilities to enter the mainstream economy. · We have established good working relationships with district and local municipalities around the country in dealing with the successful implementation of learnerships in rural and deep-rural areas for unemployed youth and Persons With Disabilities.